Images have become an important part of modern communication. Whether that communication is between two individuals, brands, or anyone, the images have become essential. People use images as a tool for effective communication. They know pictures can efficiently convey the message and help the receiver understand everything.
Since pictures are essential to digital communication, high-resolution images have become more important. Now people want to watch the highest quality pictures. But the high-quality picture sizes are also high, which creates many problems.
For example, they create shareability issues and enhance bandwidth usage and websites' speed where they are uploaded. That's why people need to compress them to reduce their sizes. And for that purpose, they need image compression tools.
Image compression tools are very helpful tools for users. Most of these tools reduce image file sizes without affecting their quality. When you use reliable image compression tools, the picture sizes decrease to a maximum level, but the quality remains the same.
However, there are many tools available that claim to be the best image compressors, but they aren't. If you are looking for photo compressors, this article can help.
Here are the top free tools to compress photo sizes to a minimum size!
1. SmallSEOTools
Mostly the pictures we see online and receive on our devices are in JPEG format. JPEG is the most commonly used image format these days. So we need a tool that can compress JPEG files to an extreme level. The online image compressor offered by Smallseotools is the best in it working.
The beauty of this photo compressor is that although it can compress JPEG to 50KB, it doesn't affects their quality. You won't find many differences between the original and compressed pictures. That's why it is considered one of the best image compressors for various purposes. For example, you can try it when uploading photos to online platforms, adding them to a file or publishing them to your websites.
Benefits:
This image compressor doesn't leave much effect on image quality
It allows users to upload and compress multiple files at the same time
It is free to use for everyone
This tool has no usage limit; users can squeeze as many pictures as they want
2. Compressnow
Here is another photo compressor that is preferred by many users who regularly compress pictures. Compressnow is a single-page website that only provides one user service: image compression. It is incredibly easy to use as you have everything in front of you. You don't need to scroll down or go anywhere else.
The best thing about this photo compressor is that it allows users to compare both pictures before downloading the compressed pictures. If the user isn't satisfied with the results or wants to compress more, they can do without the hassle. This platform also allows users to set compression levels according to their needs. With this image compressor, you can compress any picture up to 99%. However, the more you will reduce a picture's size, the worse it will become.
Benefits:
It is easy to use for everyone
It allows users to choose how much they want to compress their pictures
It is free to use
It provides users the chance to select image-quality
3. Duplichecker
Duplichecker's image compressor is also very reliable and effective in compressing images without losing quality. This platform is famous for its extraordinarily efficient solutions to a wide range of users. And image compressors are one of them.
This photo compressor can also reduce picture sizes up to 90%. For example, if you have a 1MB picture, it can compress it to 100KB. Moreover, it also supports multiple file formats and can compress them to a level where their quality doesn't get affected.
Although this is a free tool, its features and benefits are much better than many paid tools, which is why many website owners and digital marketers use it. They compress pictures when they need to upload them on their websites and social media pages.
Benefits:
This image compressor is also free to use with no daily or monthly limit
It provides a user-friendly interface that makes the image compression process easier
It doesn't affect the photo quality
It is compatible with all devices, and you can use them on any device or browser
4. Img2go
Img2go can be called a one-stop solution for various needs regarding pictures. This platform provides a lot of free utilities, including image compression, conversion, editing, resizing, upscaling, etc.
In addition, it offers many unique features you won't find anywhere else. For example, you can resize your images, change their format, and optimize them for various devices during the compression process.
Img2go also has a quality and compression meter that can help you decide how much you want to squeeze a picture. It also provides users the chance to compress pictures up to 100KB. So, if you want images in that size, it is a great option.
Although it provides a free compression facility, it is not free for every need. To use some of its exclusive features, users must sign up and get a plan according to their needs.
Benefits:
It resizes images during compression
It can also convert pictures to other formats
It can help users compress photos to their desired level
It has no compatibility issue
End Words!
The tools mentioned in this article are all reliable and beneficial for users. However, every tool provides some unique benefits that make them better than others in one case or another. And most importantly, all these tools are totally free.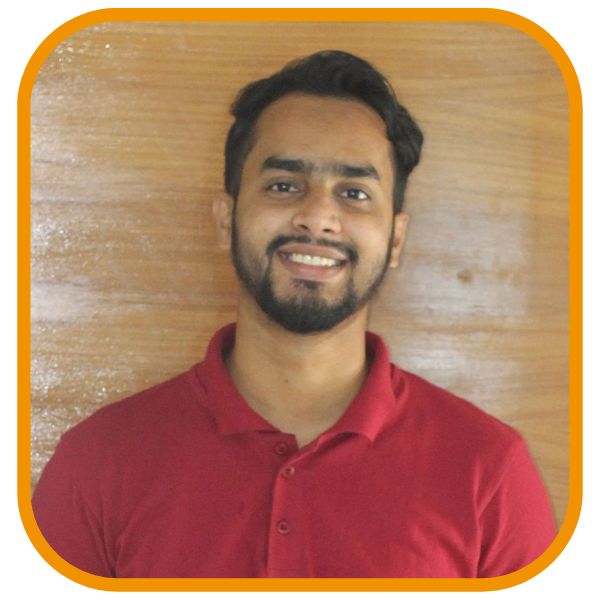 Shahin Alam not only practices what he preaches but also shares his wealth of knowledge with a global audience. His blog is a treasure trove of valuable insights, tips, and best practices related to SEO, digital marketing, and blogging.