A website is the first place where potential online customers land while searching for any product, service, or brand. Its optimization and faster loading speed impact the overall user experience along with enhancing conversion rate and search ranking. Thus, for every business owner, it is significant to learn tips on how to speed up Squarespace site easily.
Need to Boost Squarespace Website Speed
In SEO trends, a faster loading site is given much preference over a slow one. There could be many reasons that make the Squarespace website load slowly. Some of them include large-size videos, images, GIFs, and more. Slower loading times make some users leave your site before accessing the content they're looking for.
Since Squarespace is a 'hosted solution', you can control just templates and codes. But, there are certain things you can do to speed up your site.
Tips to Increase Squarespace Site Speed
Use Squarespace 7.1
Compared to 7.0, Squarespace 7.1 is much faster. Several technical improvements have been made in this edition to speed up the platform. Squarespace 7.1 template is the enhanced version for those who have a small Squarespace website but want to improve it in a speedy way.
Before switching your site to Squarespace 7.1, perform a quick test. It will help in ensuring that you will access a faster website after transferring the entire content to the 7.1 sites.
Speed up Your Computer
Squarespace has several measures to ensure fast load times right from its platform. One noteworthy way is to improve your computer's performance by deleting unnecessary files, adjusting visual effects, and controlling various graphics settings.
Disable processes in the background, for starters. Next, remove login items on startup, clear cache, add more RAM, and delete unused extensions for better output. And if you want to get more thoughts on speeding up your computer, be sure to check with someone who has the technical knowledge and can give you a piece of advice.
Optimize Video
Video optimization is another method to make your site more engaging and speedy. Convert your videos to MP4 format and then compress them using a free video compressor app. Try to reduce the file size by 70-95%, ensuring it does not affect its visual quality.
If possible, ensure 500KB-2MB per video. To convert the video to MP4 format, use free Cloud Convert. To reduce the video to a minimal size, run the converted video through a video compressor.
Turn on AMP Format
If you're wondering about how to speed up Squarespace site easily, then turn on AMP for blog posts. It helps with the faster loading of content and sometimes reduces loading time in half to ensure quick loading. Go to the Blogging section in Settings and click on Use AMP.
But, it has one limitation that prevents some blocks from appearing on Squarespace. This formatting will make a blog post appear different than usual. So, you need to keep that in mind.
Optimize Images
Alongside optimizing videos, it's also good to optimize your images for the internet. They're considered the heaviest content because they consume a lot of space. If your site features a ton of images, reduce their size and compress them. For this, save your photo in the right format – JPEG or JPG, and PNG.
Before uploading your image to Squarespace, resize it by keeping its width as small as possible. Ensure it does not compromise the image quality. For faster loading speed, an image width ranging between 1500 -2000px is suggested. As per the thumb rule, an image should not be larger than 1000px wide.
Switch to SSL Certificate
Enabling the free SSL option of Squarespace is the best way to ensure a fast speed. You can easily start a new blog and enable the SSL for better security. To switch to this certificate, log in to your Squarespace Dashboard. Now, click on SSL by navigating to the Advanced tab in Settings.
Check Secure and HSTS Secure. It boosts up the speed by allowing a website to be delivered via a faster HTTP/2 protocol. The HSTS option helps with SEO and improves online security as well.
Reduce Font Size
Increased font size can make your Squarespace site slow down. Therefore, try to reduce the font size to speed up your website to a great extent. Ensure the font variants should not be more than four.
For example, the four variants may include a regular and bold paragraph along with a bold and usual heading. Moreover, average font size and style improve readability across devices, and the content appears compelling to visitors.
The Conclusion
Most online purchasers click the URL and leave a website within the first three seconds? Also, Google prefers those sites for top rankings that load within two or fewer seconds. If your website is slow, your prospective customers will leave your site immediately and move on to the next one.
So, speed up your site to enjoy optimal SEO benefits, reach target customers, boost productivity, and increase revenue.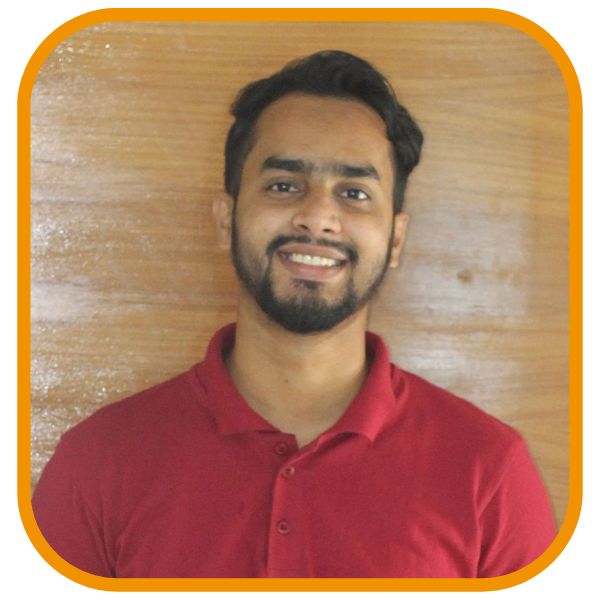 Shahin Alam not only practices what he preaches but also shares his wealth of knowledge with a global audience. His blog is a treasure trove of valuable insights, tips, and best practices related to SEO, digital marketing, and blogging.