In this post, I'm going to share a bunch of "Private Story Names" for Snapchat. Nowadays, unique story names attract more followers. Therefore, I publish this list that you will find quite useful.
Creating a private story begins with naming it. Even though it's not a matter worth stressing over, it's definitely something worth thinking about. It's exciting to show off your creativity and create something unlike anything else out there. Make sure the name is catchy, memorable, and that it has a bit of humor.
I have divided the story names into several parts. So you can now choose from a variety of funny, offensive, cool, and creative name ideas for your Snapchat private story, which will make things easier for you.
Here are a few popular story name suggestions that will hopefully spark your imagination and inspire you to come up with your own unique name. Just browse and pick a story name you want.
Private Story Names List
Inside My brain
For the Streets
Page 1 of 365
After Hours
Summer Bloopers
Overnight Shipping
Um Chile Anyways So
Story of My Life
"Name" with a Change
VIP Only
On Todays Episode
No Filter
Only Trouble
Vibe Check!
4 ur Eyes Only 😉
Drip Too Hard
For the Real ONES
What Dora Didn't Explore
My Inner Circle
Gucci Gang
"Names" life Trailer
No Snakes Allowed
Clown Check
First Come, First Serve
Broke Students Things
Here We Go Again
You're invited
Movie Addicted
People I Don't Hate
Taking the Spotlight
Chasing that Bag
Daily Content Here
The Rule Have Changed
No One Asked But…
The Dream Catcher
Up All Night
Tea time
2022 Vibes
All Levels of Dumb
No Kids Allowed
You Didn't See this OK
Below the SEA
You Don't Know Me
But First Coffee…
Drive-Thru Drama
Losing Everything but Weight
Certified Homie Hopper
Creative Private Story Names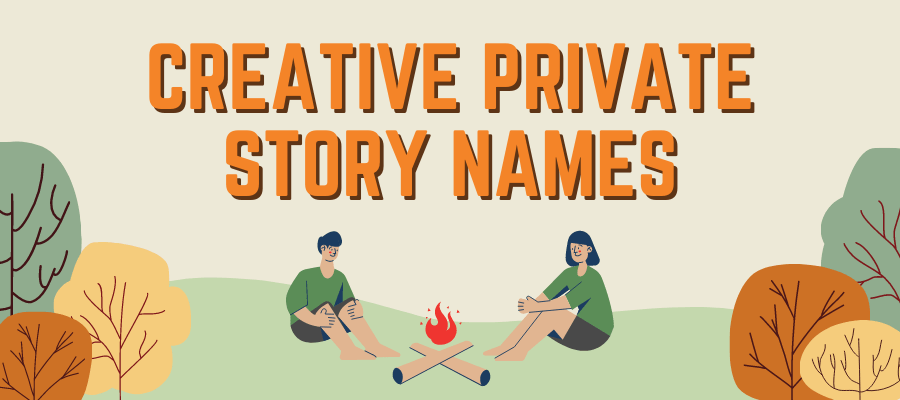 If you post creatively, people will look at you differently. So I hope this creative Snapchat story name list will help you a lot. What are you waiting for? Let's dive into another name list.
Circle of Trust
Behind the Scenes
V.I.P Only
I Don't Even Need 15 Reasons
My best adolescent years
Make it Possible
Don't make me boring
Pls Don't Tell My Therapist
Elite Moments
I Don't Care
She Was Bored
The Stupid Factor
Explicit
Dork Diaries
Head not Headaches
Take Kids, Not Drugs
I'll reply in 2-3 Business Days
Welcome to Your Tape
Therapy Sessions
The Inside Scoop
No Friends
Limited Edition
Spilling the Tea
Me-Tv
Living Lowkey
Private Pass
Bad Shawtys Club
Simp Sesh
That's all Folks
Bad Shawtys Only
Sleepless Nights
Goofy
Hood Gang
Cut the Cameras
A Walking Mess
Car Meets
Next on _'s Life
The Wild Gamer
What's the Code?
At the end of the night, it's a good morning!
"Name" Hub Premium
Live: From Mars
The Chamber of Secrets
Premium
Bc of Covid
In da Hood
Da or Gang
OG's
Don't Tell My Mom
Parental Advisory
After School Hours
Legends Only
Active 24/7
Snap Attack
The Real MVP's
Blackout or Backout
Pillow Talk
Deleted Scenes
Sip the TEA
Only Coffee Lovers
Hood Life
Ride or Dies
Too Lit to Quit
Sneaky Story
All fax, no printer
Drafts
DM ASAP
It is what it is
Highlights
Ah shit, Here We Go Again
3 AM
Trash – Just Like Me
V.I.P Members
Private Party
Attractive Snapchat Story Names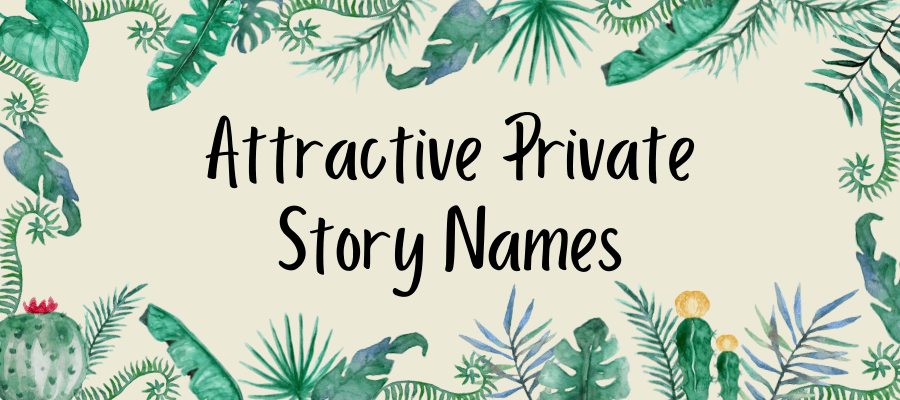 To attract more people, you can use attractive story names on your Snapchat account. I hope your audience enjoys it and grows your followers. Let's check some attractive names below.
Welcome to my Life
My Own Drama Club
A Lof of Spam
Brainless Formula
A Very Important Snap
The Best Content Ever
Teenage Fever
The Greatest Diary of (Name)
Welcome to Mars
The Best of (Name)
Bored in the party
Too Much Coffee
More Life, More Money
My Second Option
Bored in the hotel
Other S**t
Home Alone Here
Awesome Lifestyle
Tea Time is Here
World of S
Pure Planet Here
Rise & Shine
You're VIP
Love in This Quarantine
Being Too Lazy
Me & Memes
Super Hot Mess
Here My Creatives
Hair is Fair
People I Tolerate
Super-Duper Talks
My Busy Life
The Eye-Opener!
For Instant Happiness
You Name It
Funny Private Story Names
Snapchat is fun. To make it more fun, we can use funny private story names. No worries, I've posted a bunch of funny names below. Check this out now.
Ticket to hell
Biggest clown in town
Snap attack
The makings of a story
Same shit everyday
The best story ever
Don't tell my mom
The only way to live
The stupid factor
So much for the camera
All panic no disco
Like all the other girls
Pushing the limits of sexiness
Could be worse
Always needed, never wanted
Smile for the camera
What Dora didn't explore
Catch me if you can!
What do you get when you mix anger and funny?
"Reality" is overrated
I wanna kashoot myself
Napping in the rain
If you can't control (him/her), let them go
I'm not a good person
When you've got all night, I've got all-day
This is my wildest
Making you feel less alone in my universe
"Yes" to everything today
Are you a double-jointed unicorn?
This life is a waste of time & money
Now the fun begins
I'm hoping for a really good morning 2morrow…
I really need your support
Audition tape for DR. Phil
Here we go again
The (name) show
Everything is awkward
Under Patricks rock
How not to a good parent
Loading…
Hungry for trouble
A bug's life
Don't be afraid to live
CEO of …
Hotel? Privago!
Snapchat Story Names for Close Friends
If you want to surprise your friends or make more engagement with them on Snapchat, then follow the list below. I hope this story name list will help you a lot. Just copy, save and post it.
Spying on you!
(Your name) vs. the world
Don't try this at home
Shot on iPhone
The life & times of me
Your daily dose of me
Takes one to know one
Got Nothing better to do
The dark side of me
Worst story ever
The rest is history
Cool people only
Don't judge me
Inspired looser
Crackheads corner
Goodbye to boring stories
Fun vibes only
Meme team
Legends of Snapchat
Caca town
The new daddy
Awkward is who I am
Won't believe this
CEO of messing things up
I'm not perfect
The snack that smiles back
My life in a nutshell
Last two Brain cells
Naughty & nice
Crying Monster
Work your way up
Good Private Story Names
I and your Snapchat followers already know that you're a good person. 😉
Anyway, if you like to post a bunch of good stories, then I can help you to provide some good private story names. Check the list below and post it on your wall.
Love is all you need
Be kind to one another
What a mess I am!
Don't forget to smile today
This life is an adventure
I'm a rebel w/ out a cause
The best things in life are free
Every day brings something new
My life, my rules
A little more of me
The magic of me!
The story of ME!
I have a secret
Happiness isn't always easy
The story of a lifetime
Happy, healthy, and loved
No fat chicks
I don't like Mondays
Don't get it twisted
I'm not perfect but the chill mode is on
I'm here coz I love to share something
Good things happen
I'm not perfect, but I'll try…
I'm the one & only me
SC is like my diary
It feels awesome when you're laughing
Haters are my motivators
It's all smiles now
A dreamer is never bored
"Me" time with myself!
This is my happy place!
Bearded dragon
Shaggy dog
Laugh now cry later!
Play with life
Okay, throw it all behind for a while
"My life" is just awesome
It's all smiles now
Don't forget to smile today
Just being me
You are uniquely special
Hot and sticky
I woke up this way
Tired of being a perfect guy
The magic of me!
Life is a journey
Blessed with bad decisions
I don't like Mondays
Awesome Story Names for Snapchat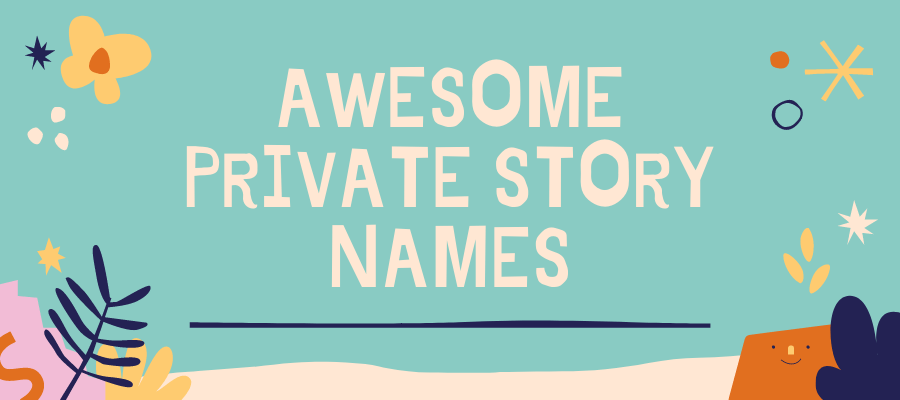 If you're looking for a little bit of the awesome story name list, then welcome. Here are a few awesome Snapchat story names for you. I hope you like it.
Stay petty
The best content
Captain of my ship
"Reality" is overrated
Be kind to one another
Haters gonna hate
Laugh now cry later!
Blessed with bad decisions
World's greatest storyteller
Haters make me stronger
Laughter is the best medicine
Drama queen
Who am I? Meet the real me!
I'm here coz I love sleeping
"I'm free" at last!
The best things in life are free
My life in photos & Snapchat!
"I'm living" without regret
I can't stop the feeling!
"Life" is a beautiful thing
It takes courage to love
I'm a spontaneous human being
"I live" for the very good times
Offensive Private Story Names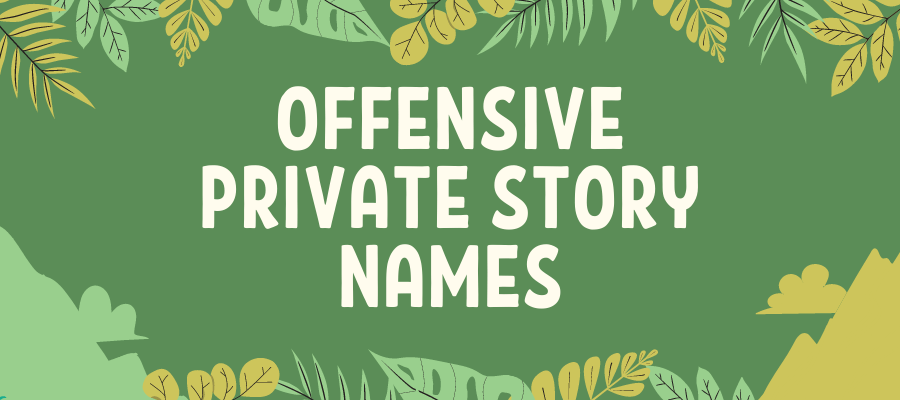 If you're looking for an offensive name list for Snapchat, then here it is. Find your perfect one and post it on your account.
Not today, maybe tomorrow
A little respect, please
Take it or leave it!
How dare you ask that!
What is your damage?
I'm not a plaything
You're a terrible person
Need you to get a better life
I'm such a bad boy
I'm not a toy
Yo, what's up dog?
Nope, nuh uh!
I'm very sorry, I can't hear from your end
I put a handcuffs on my smartphone, LoL
I'm sorry, I don't care
You can't break my heart
I'm the boss & I make all the rules
This is my personal space
You're not too bright, oops!
You're a terrible person
No, I'm not ok w/ it
You're making me so mad!
You're kinda rude, huh?
I'm such a bad (boy/girl)
I will take care of you 2morrow
I got 99 problems but…
Need a few hours to myself
Don't make me anger
Hey there cutie patootie
You can't control me, stay far far away!
Cool Private Story Names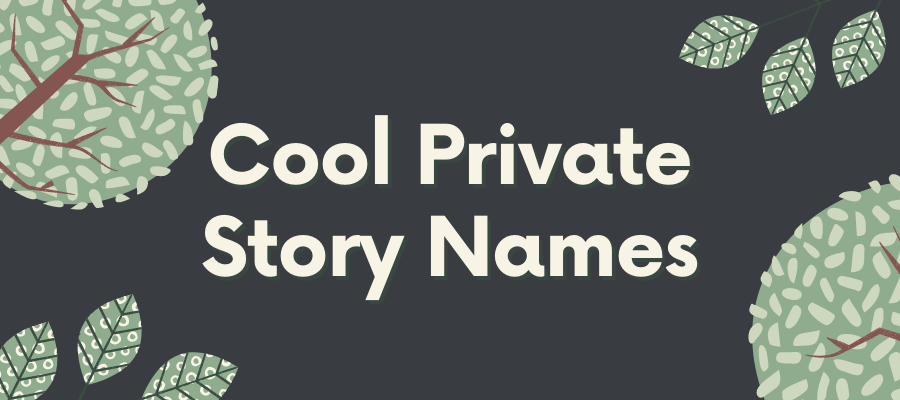 You're cool? You need to cool on Snapchat too. Here are a few cool story name ideas for you. I hope you like it.
It's taco time
I'm a cool kid
My life is lit
I'm so hot right now!
Selfie queen
I'm so basic
My life is so glamorous
Snapchatter of the Year
I'm from the ghetto
Straight out of bed
Swagger on over here
My hair is on fire, but I don't care
What's up? I just woke up!
I don't need a man
I'm a beautiful disaster
Work hard. Play harder.
I'm not a hipster
I'm just hanging out, stay cool!
I'm just being me
I'll never grow up!
Can't stop, won't stop
Growing up is overrated, right
Cool story, bro
I'm the shizzle
Good hair doesn't care!
I woke up like this
(Name)'s little secrets
Here's my life on replay
I'm just here to look awesome
I expecting lot more than this
Baddie Private Story Name Ideas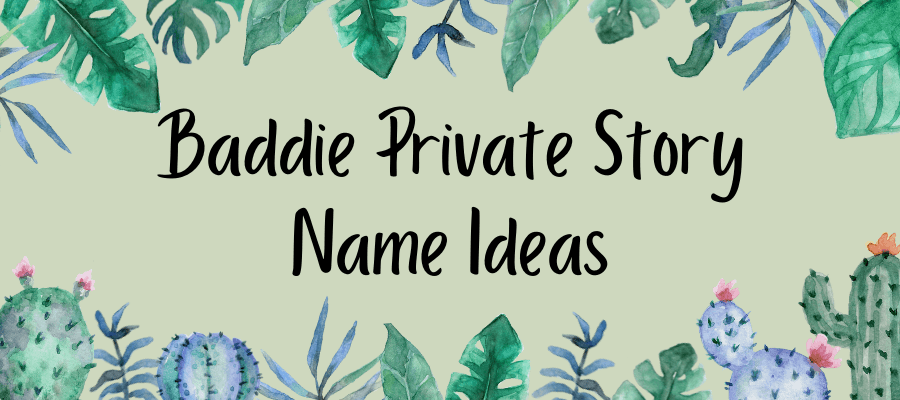 If you're looking for baddie story names, then check this list. I hope this list saves your time to find the perfect one.
You're my favorite place to visit
Mister big stuff
Hi, I'm a crush on you
I'm lost without you
Wanna walk on the beach
To me, you're like a drug
You're hotter than the sun
You're the air I breathe
I'm straight up, but not a good guy for you
I'm wild & clearly, I know it, problem?
I might be your very first addiction
Snapchat Story Names with Emoji's
If you like to use emojis, then I hope these private story names attract you. Take a look and choose your best one. Then spray on Snapchat.
Come over & watch Netflix 🎬
My favorite emoji is 😎
Mr. poo popper 💩
U make my heart beat faster 🙃
Let's do this 💪
I'm on my way… 👣
Smash ultimate bruh 👊
You see me like this 👀
Call me later 🤙
I'm the king of my castle 👑
I love cats 😺, yours?
The laziest person ever 🛌🏻
You're on file 🔥
My passion is here ⚽️
New Year's resolutions 🎯
This is my life now 😥
Depressing Snapchat Story Names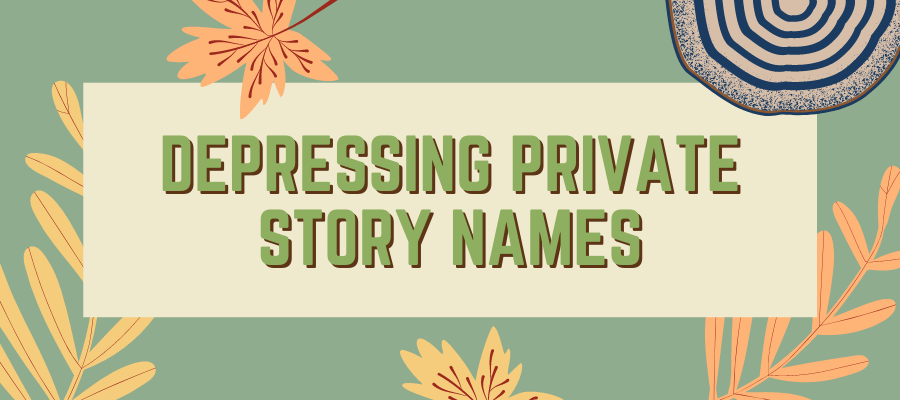 If you're in depression and want to share over Snapchat. Here is a few top pick list for you. This might save you time to share your inner words with your followers.
Why me?
Life is pointless
I feel worthless
Why am I still here?
Empty inside
I'm struggling for my sanity
When will I be happy?
Why am I still here?
My life sucks
Why am I like this?
I feel so alone
I'm so lonely
Unbelievable pain & sadness
This is unbearable!
I'm so sad
I hate my friends
Can't wait for a vacation!
It hurts too much
This is unbearable!
School sucks
Don't give up on me
Unbelievable pain & sadness
Is this how I have to be?
Don't know, what to do now :/
I can't do anything right
Here is what depression looks like
Who will remember me when I was gone?
I wanna back my good times
Best Snapchat Story Names for Boys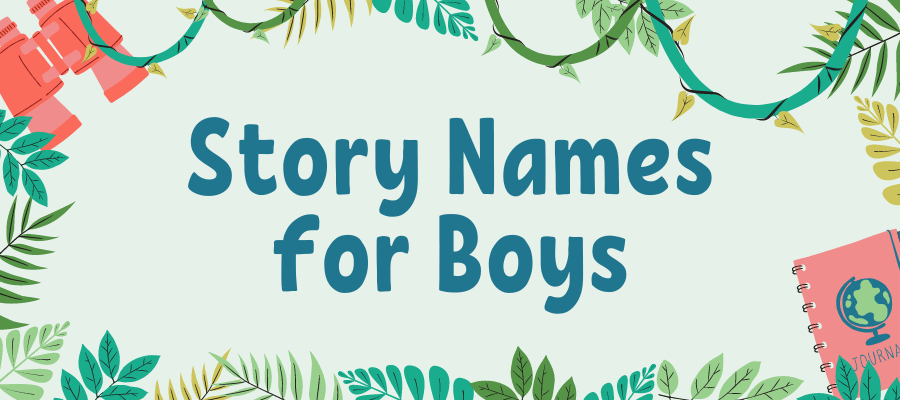 This particular list is just for boys. If you're tired to find better story names, then check this out. I hope you'll find perfect names within 2 minutes.
I'm a certified bad boy
The Silent Type
I'm not a player
Superman, But Too Shy
Haters Gonna Hate
I'm so sorry about that
Take it easy peasy
I Know I'm Hot
My attitude is so awful, problem?
My life's like an awesome adventure
This will go down in history
Dare me to be your boyfriend?
I'm just a kid, yes I am!
The Shy Guy Nobody Knows
Here Comes Trouble
I'm a real live wire
DND; Doing Important
The Boy Who Can't Dance
I'm a Bully
The Coolest Guy Ever
I'm A Nerd
I'm too bad to be true
The Boy Who Hates Mondays
I'm Not A Player
Why Am I So Dumb?
I'm So Lazy
Fashionista Extraordinaire
Crazy And I Know It
Snack Time, Boys and Girls!
Snapchat King
Suspiciously Sweet Guy
The Shy One
The Joke Machine
I'm a Bully
My life is just too boring
This Is How I Roll
I'm a total rockstar?
Mood: Up For Anything
The Coolest Guy Ever
My life is like a free bird
I Scream + You Scream = Ice Cream
100% Single and Available
My life is such an ATM booth
I'm like a perfect cup of coffee!
Ghost Story. Do Not Read Alone!
The Constant Complainer
Best Snapchat Story Names for Girls
Here's a list for girls who want to share unique story names on Snapchat. Check the list below. Hopefully, you'll find a bunch of great names.
I'm Cool, Seriously
Here Comes Trouble
I'm Growing Up
Pizza Pizza! Let's Eat!
I'm living in the moment
"Bad" Girls
The coolest girl you know
I'm a unicorn with wings
Superwoman
I'm the queen of awesome
Bold & beautiful, it's me!
Just A Girl Saying Hi
My smile's contagious
Snapchat Queen
So Emotional
This girl is a spider woman
I'm way too happy
Don't Cry: Smile Instead
We Can Be Heroes Together
I'm Going to Be Famous
I'm too Cool for School
I'm Just a Grown Woman
The girl who loves to wear all (blue/red/white)
Every breath you take, I'll count…
My Mom's Favorite Child
No, I'm Not Pregnant (Kidding)
A love story: Sweet Potato Toast
The Sweet, Smart & Sexy
How did I get so (slim/fat)
The girl who lost her cute smiles
I'm going to be famous
The wonder women, it's me!
I'm so full of energy!
It's too late to say sorry now
I hate my job. Why do I love it?
The girl with the crazy haircut
Snapchat Private Story Names For Summer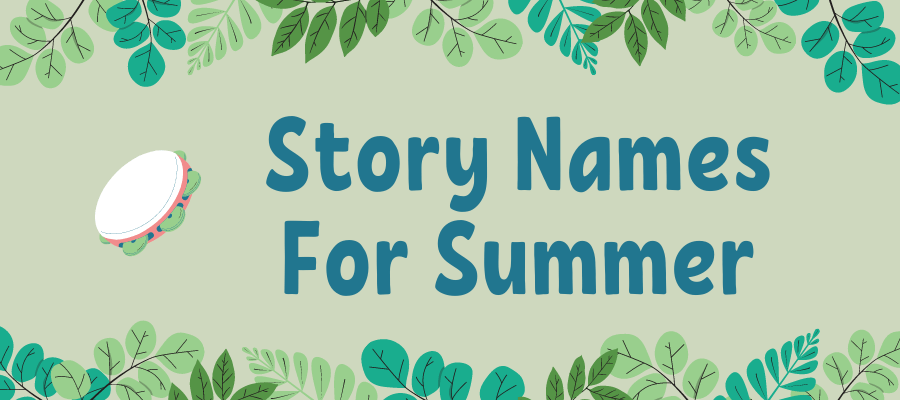 Winter is gone, Summer is coming. However, if you're using Snapchat, you might confuse about the story name based on the Summer topic. No worries, here's an awesome list. Just check this out and pick any name you like.
Hotter than summer
Rise and Shine
Summer means 🍦
Summer coming…
Sandy shore beach
Only summer lovers
Who hates summer?
What is Snapchat Private Story?
Unlike a public story, a private story is only visible to selected people, so the public can't see what you put on it if you do not choose to share it with them.
To make one follow the instruction below.
Step 1. Tap on your profile icon after opening Snapchat.
Step 2. You'll find "Private Story" beside the "Stories" section. Now Click on it.
Step 3. Then select the peoples who will have access to your private story.
Step 4. Record your Snapchat Story just as you would any other and post it.
I hope this instruction will help you to post a private story perfectly. If you have any troubles then comment below.
Why do you need a perfect story name?
An eye-catchy or memorable private story name helps you to attract more people. Also, it's will create a better engagement. So if you're very confusing to pick a story name, then follow the name list above. I hope you'll find a perfect one in just 5 minutes.
You May Like: Better Name Ideas
Conclusion
When it comes to publishing a private story on Snapchat, maximum people are confused about story names. In that case, this post might help you to pick an awesome "Private Story Names".
If you find this article helpful, then don't forget to share this post with your friends. Also, I look forward to your valuable comments. So make sure you drop a comment with your favorite story names.
I hope to see you in the next post. For now, Ta Ta!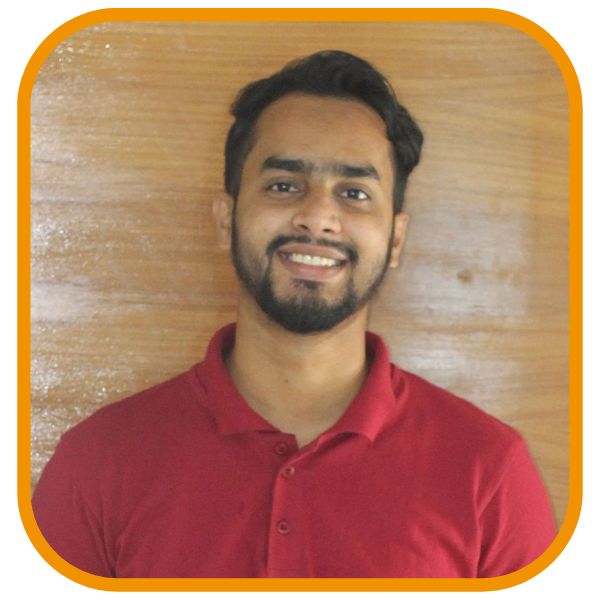 Shahin Alam not only practices what he preaches but also shares his wealth of knowledge with a global audience. His blog is a treasure trove of valuable insights, tips, and best practices related to SEO, digital marketing, and blogging.